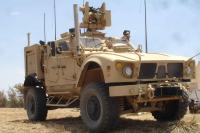 A settlement has been reached in a whistleblower class action lawsuit brought against M.K. Battery, Inc., East Penn Manufacturing Co., Inc. and other corporations involved in the manufacture of gun turrets installed on combat vehicles in Iraq who are accused of substituting batteries for use in Humvee gun turrets that had lesser capacities than the batteries the Army believed it was buying.
The defendants in this False Claims Act case have agreed to pay $5.5 million dollars to the United States.
The settlement resolves claims made in a complainty filed in 2008 filed on behalf of a whistleblower that worked at one of the turret manufacturers.