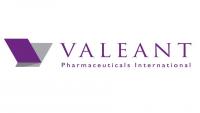 A settlement reached to resolve False Claims Act Allegations against Valeant Pharmaceuticals International Inc.
The allegations arose by a lawsuit claiming Valeant Pharmaceuticals International Inc paid illegal kickbacks to induce doctors to prescribe seven of its products, causing the submission of thousands of fraudulent reimbursement claims to the U.S. government.
Salix Pharmaceuticals (a company that Valeant purchased in 2015), allegedly paid doctors or offered perks that included lavish meals at restaurants to educate other doctors at speaker programs between 2009 and 2013. But the doctors did not spend much time discussing the products at the events.
"Salix found a way to pay doctors money and treated them to fancy meals to push their drugs," U.S. Attorney Preet Bharara stated.
The drugs that were the focus of the investigation are Xifaxan, Relistor, and Apriso, which are used to treat numerous stomach disorders.
The kickback scheme was successful, as many attendees started prescribing Salix products more often according to the Justice Department.
Salix will pay $46.53 million to the United States and $7.47 million to resolve civil fraud claims by various U.S. states.
The whistleblowers that are entitled to compensation related to the settlement include Dr. Steven Peikin and former Salix employees Seana Swierczek, Christine Moore, Paul Mastrella and Rasvinder Dhaliwal.