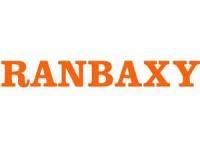 A settlement has been reached in a whistleblower class action lawsuit brought against Ranbaxy USA Inc. , a subsidiary of Indian generic pharmaceutical manufacturer Ranbaxy Laboratories Limited, who is accused of causing false claims to be submitted to government health care programs.
Ranbaxy plead guilty to felony charges relating to the manufacture and distribution of certain adulterated drugs made at two of Ranbaxy's manufacturing facilities in India. Ranbaxy also agreed to pay a criminal fine and forfeiture totaling $150 million and to settle civil claims under the False Claims Act and related State laws for $350 million. The federal government's share of the civil settlement amount is approximately $231.8 million, and the remaining $118.2 million will go to the states participating in the agreement. The whistleblower will receive approximately $48.6 million from the federal share of the settlement amount.
The government's complaint stemmed from a whistleblower lawsuit that was filed in April 2007.  The government alleged that between April 1, 2003, and September 16, 2010, Ranbaxy manufactured, distributed, and sold drugs whose strength, purity, or quality differed from the drug's specifications or that were not manufactured according to the FDA-approved formulation. The United States further contends that, as a result, Ranbaxy knowingly caused false claims for those drugs to be submitted to Medicaid, Medicare, TRICARE, the Federal Employees Health Benefits Program, the Department of Veterans Affairs, and the U.S. Agency for International Development (USAID), which administers the U.S. President's Emergency Plan for AIDS Relief (PEPFAR).