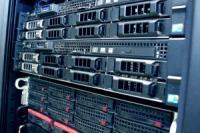 Date Filed:
Friday, September 17, 2004
A settlement has been reached to resolve False Claims Act allegations against Cisco Systems and Westcon Group North America (formerly d.b.a. Comstor). They are accused of making misrepresentations to the General Services Administration (GSA) and other federal agencies.
Under the terms of this agreement, the United States has agreed to dismiss a whistleblower case filed in 2004.
The United States alleged that Cisco and Westcon knowingly provided incomplete information to GSA contracting officers during negotiations in regard to Westcon's contract with the GSA, which resulted in defective pricing of Cisco products and submission of false claims to the United States.