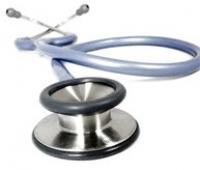 Date Filed:
Thursday, January 1, 2009
A settlement has been reached in a whistleblower class action lawsuit brought against Par Pharmaceutical Companies Inc who is accused of promotion of its prescription drug Megace ES for uses not approved as safe and effective by the Food and Drug Administration (FDA) and not covered by federal health care programs.
A federal court judge fined Par $18 million and ordered $4.5 million in criminal forfeiture. Par also agreed to pay $22.5 million to resolve its civil liability. Although the settlement reached in this lawsuit was based upon three filed whistleblower cases, the only disclosed whistleblower recovery was paid to the two whistleblowers that filed the intial case in 2009.  They  will receive $4.4 million of the federal recovery.
The United Staes civil allegations were that Par, by promoting the sale and use of Megace ES for uses that were not FDA-approved and not covered by Federal health care programs, caused false claims to be submitted to these programs. The United States further alleged that Par deliberately and improperly targeted sales to elderly nursing home residents with weight loss, whether or not such patients suffered from AIDS, and launched a long-term care sales force to market to this population. During this marketing campaign, Par was allegedly aware of adverse side effects associated with the use of megestrol acetate in elderly patients, including an increased risk of deep vein thrombosis, toxic reactions in elderly patients with impaired renal function, and mortality. The United States alleged that Par made unsubstantiated and misleading representations about the superiority of Megace ES over generic megestrol acetate for elderly patients to encourage providers to switch patients from generic megestrol acetate to MegaceES, despite having conducted no well-controlled studies to support a claim of greater efficacy for Megace ES. Except as admitted in the plea agreement, the claims settled by the civil settlement agreement are allegations only, and there has been no determination of liability as to those claims.