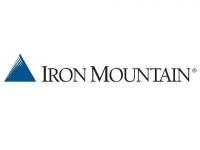 Date Filed:
Saturday, January 1, 2011
A settlement has been reached in a whistleblower class action lawsuit brought against Iron Mountain Incorporated and Iron Mountain Information Management LLC (Iron Mountain) who are accused of overcharging federal agencies for record storage services under General Services Administration (GSA) contracts.
The whistleblowers in this action will receive $8,010,000 collectively.
Originally filed in 2011, the government's complaint alleged that Iron Mountain failed to meet its contractual obligations to provide GSA with accurate information about its commercial sales practices during contract negotiations, and failed to comply with the price reduction clause of the GSA contracts by not extending lower prices to government customers during its performance of the contracts.  It also resolves an allegation that Iron Mountain charged the United States for storage meeting National Archives and Records Administration requirements when the storage provided did not meet such requirements.