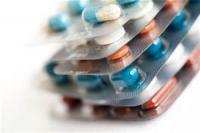 Date Filed:
Wednesday, August 13, 1997
A settlement has been reached in a whistleblower class action lawsuit brought against Abbott Laboratories Inc., B. Braun Medical Inc. and Roxane Laboratories Inc. n/k/a Boehringer Ingelheim Roxane Inc. They are accused of that engaging in a scheme to report false and inflated prices for numerous pharmaceutical products.
The whistleblowers will receive approximately $88.4 million.
This whistleblower case stemmed from numerous cases filed against these pharmaceutical companies, one case goes all the way back to 1997.  The United States allged that Abbott, Roxane and Braun created artificially inflated spreads to market, promote and sell the drugs to existing and potential customers.  Because payment from the Medicare and Medicaid programs was based on the false inflated prices, the government alleged that the defendants caused false claims to be submitted to federal healthcare programs, and as a result, the government paid millions of claims for far greater amounts than it would have if Abbott, B. Braun and Roxane had reported truthful prices. 
The difference between the resulting inflated government payments and the actual price paid by healthcare providers for a drug is referred to as the "spread."  The larger the spread on a drug, the larger the profit for the health care provider or pharmacist who gets reimbursed by the government.