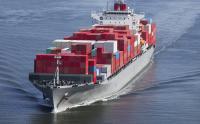 A settlement has been reached in a whistleblower class action lawsuit brought against Sea Star Line LLC and Horizon Lines LLC, who are accused of fixing the price of government cargo transportation contracts between the continental United States and Puerto Rico.
Under the settlement agreements, Sea Star Line has agreed to pay $1.9 million, and Horizon Lines has agreed to pay $1.5 million. The whistleblower will receive $512,719 of the recovered funds.
The case was originally filed by the whistleblower in 2013. The government alleged that former executives of the defendant ocean shippers used personal email accounts to communicate confidential bidding information, thereby enabling each of the shippers to know the transportation rates that its competitor intended to submit to federal agencies for specific routes. This information allowed the shippers to allocate specific routes between themselves at predetermined rates. Among the contracts affected were U.S. Postal Service contracts to transport mail and Department of Agriculture contracts to ship food. Both Sea Star Line and Horizon Lines previously pleaded guilty, in related criminal proceedings, to anticompetitive conduct in violation of the Sherman Act.