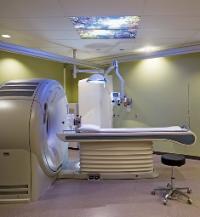 Date Filed:
Thursday, October 4, 2012
A settlement has been reached in a whistleblower class action lawsuit brought against Houston-based diagnostic centers.  The first, One Step Diagnostic, is accused of entering into sham consulting and medical director agreements with physicians who referred patients to One Step Diagnostic Centers. The second center is Complete Imaging Solutions LLC (doing business as Houston Diagnostics, Deerbrook Diagnostics & Imaging Center LLC, Elite Diagnostic Inc., Galleria MRI & Diagnostic LLC, Spring Imaging Center Inc. and West Houston MRI & Diagnostics LLC) and they are accused of engaging in improper financial relationships with referring physicians and improperly billed Medicare using the provider number of a physician who had not authorized them to do so and had not been involved in the provision of the services being billed.
The settlements arose from a lawsuit filed by three whistleblowers whose shares of the recovery have not been disclosed.  However, the settlements were finalized without an admission of liability and without commencement of litigation.