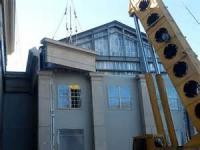 A settlement has been reached in a whistleblower class action lawsuit brought against Frazier Masonry Corp, F-Y Inc, CTI Concrete & Masonry Inc, Masonry Technology Inc, Masonry Works Inc, Russell Frazier and Robert Yowell.  They are accused of misrepresenting their disadvantaged small business status in connection with military construction contracts.
The whistleblower will receive a $393,383 share of the recovery.
This settlement stems from other cases, the first of which was filed in 2012.  The United States alleged the defendant masonry subcontractors and their principals misrepresented to the prime contractors that they were small businesses, and that these misrepresentations caused the prime contractors to falsely certify that they had complied with the small business provisions of the contracts in claiming payment.  Russell Frazier previously pleaded guilty in related criminal proceedings to causing false statements.