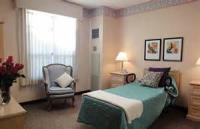 A settlement has been reached in a whistleblower class action lawsuit brought against Atlanta-based Mariner Health Care Inc. and SavaSeniorCare Administrative Services LLC, as well as their principals, Leonard Grunstein, Murray Forman and Rubin Schron. They are accused of soliciting kickback payments from Omnicare in exchange for agreements to continue using Omnicare.
$7.84 million of the settlement proceeds will go to the United States, while $6.16 million has been allocated to certain state Medicaid programs. The whistleblower's recovery was not disclosed.
The case was originally filed in 2006.  The United States alleged the defendants conspired to arrange for Omnicare to pay Mariner and Sava $50 million in exchange for the right to continue providing pharmacy services to the nursing homes, which together constituted one of Omnicare's largest customers. The parties allegedly attempted to disguise the $50 million kickback as a payment to acquire a small Mariner business unit that had only two employees and was worth far less than $50 million. According to the complaint, Omnicare paid $40 million of this amount prior to actually acquiring the Mariner business unit and, at the same time, Omnicare obtained new 15-year pharmacy contracts from Mariner and from Sava, a new nursing home chain that Grunstein and Forman created from the Mariner chain. The complaint alleged that Grunstein and Forman illegally tied the new pharmacy contracts to Omnicare's agreement to purchase the small Mariner business unit, and that the total $50 million purchase price for the business unit actually was a kickback by Omnicare to keep the future business of Mariner and Sava.
The government's complaint further alleged that, in 2006, after the government issued subpoenas concerning the transaction, the individual defendants created backdated documents in a further attempt to hide the kickback.