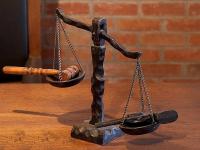 A settlement has been reached to resolve False Claims Act allegations against Byram Healthcare and Hollister Inc.
On April 29, 2016, the Department of Justice announced that the settlement with Hollister resolves allegations that Hollister paid kickbacks to Byram from 2007 through 2014, for marketing promotions, conversion campaigns and other referrals of patients to Hollister's ostomy and continence care products.  From 2007 through 2012, Hollister on several occasions, allegedly agreed to pay Byram the costs of bonus commissions that Byram paid to its sales personnel for each new patient order for a Hollister product.  Additionally, Hollister allegedly  from 2009 to 2014 each year agreed to pay Byram $200,000, for "catalog funding" that was actually intended to induce Byram's recommendation of Hollister products to patients. 
Also, the settlement with Byram resolves the same catalog funding claims, in addition to allegations that Byram in 2012 and 2013, received many kickbacks from Hollister and three other manufacturers of ostomy and continence care products, namely Coloplast Corp., Montreal Ostomy and Safe N' Simple, in return for Byram's agreement to conduct promotional campaigns and to refer patients to the manufacturers' products.  The settlement with Byram also resolves allegations by the United States and the state of California that Byram submitted falsely inflated claims to the California Medi-Cal program. The United States and the state of California allege that, when Byram billed Medi-Cal for Coloplast urology products that Byram sold to Medi-Cal beneficiaries, Byram knowingly failed to account for substantial discounts that Byram knew, at the time it billed the Medi-Cal program, materially reduced the prices it paid for the products.
The whistleblowers' share of the Hollister and Byram settlements has not been determined.