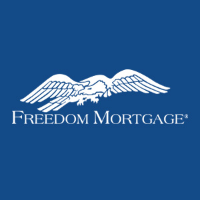 A settlement reached to resolve False Claims Act Allegations against Freedom Mortgage Corporation.
The allegations arose from a lawsuit claiming Freedom Mortgage Corporation knowingly originating and underwriting single family mortgage loans insured by the U.S. Department of Housing and Urban Development's (HUD) Federal Housing Administration (FHA) that did not meet applicable requirements for the FHA insurance program.
According to the Department of Justice, as part of the settlement, Freedom Mortgage Corporation admitted to the following facts: Between Jan. 1, 2006 and Dec. 31, 2011, it certified mortgage loans for FHA insurance that did not meet HUD underwriting requirements and were therefore not eligible for FHA mortgage insurance.  Additionally, Freedom Mortgage Corporation did not adhere to FHA's quality control (QC) requirements.  Between 2006 and 2008, Freedom Mortgage Corporation did not share its early payment default (EPD) QC reviews with production and underwriting management, nor did it require responses to its EPD QC findings from its production or underwriting staff.  Due to staffing limitations between 2008 and 2010, Freedom Mortgage Corporation did not always perform timely QC reviews or perform audits of all EPD loans, as required by HUD.  An EPD is a loan that becomes 60 days past due within the first six months of the loan.  The EPD QC reviews that Freedom Mortgage Corporation did perform revealed high defect rates, exceeding 30 percent between 2008 and 2010.  Yet, between 2006 and 2011, Freedom Mortgage Corporation did not report a single improperly originated loan to HUD, despite its obligation to do so.  Additionally, in 2012, after identifying hundreds of loans that "possibly should have been self-reported to HUD," it reported only one. 
As a result of Freedom Mortgage Corporation's conduct, HUD insured hundreds of loans that were not eligible for FHA mortgage insurance under the DEL program, and that HUD would not otherwise have insured and subsequently incurred substantial losses when it paid insurance claims on the ineligible loans approved by Freedom Mortgage Corporation.