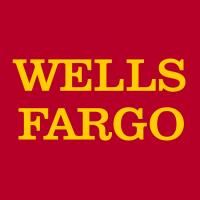 A settlement has been reached to resolve False Claims Act allegations against Wells Fargo.
On August 4, 2017, Wells Fargo announced that it would pay the U.S. government $108 million after settling a lawsuit that claimed it had charged veterans hidden fees to refinance their mortgages.
The allegations arose from a lawsuit that claimed Wells Fargo charged veterans hidden fees when refinancing mortgages and hid the fees when veterans applied for federal loan guarantees.
The whistleblower lawsuit was filed by Georgia mortgage brokers Victor Bibby and Brian Donnelly in 2006, who sought to recoup money the government and taxpayers lost when those loans went into default. These loans were made under a Department of Veterans Affairs program.
"We're glad it's over, at least as to Wells Fargo," according to whistleblowers, Victor Bibby.
Reportedly, a Wells Fargo spokesman stated that the bank changed its methods for handling veterans' refinancing loans several years ago to fix the alleged problems and that the company settled the lawsuit to "put the matter behind us."
Allegedly, in 2011, the bank settled a similar class-action lawsuit in Georgia claiming misconduct in refinancing VA-backed loans.
"More than six years ago, when questions about fees on Veterans Administration refinance loans were raised, we resolved those concerns by improving our internal controls and made compensation available to VA customers who closed a refinance before that time," said Tim Sloan, Wells Fargo's chief executive officer. "Settling this longstanding lawsuit allows us to put the matter behind us and continue to focus on serving customers and rebuilding trust with our stakeholders. We are committed to serving the financial health and well-being of veterans, and we will continue to honor that commitment now and in the future."
Under the federal whistleblowers law, known as the Federal False Claims Act, people with knowledge of wrongdoing by a company can sue on behalf of the government and collect up to 30 percent of any resulting settlement or jury award.