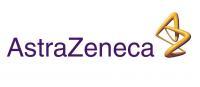 A settlement has been reached in a whistleblower class action lawsuit brought against AstraZeneca who was accused of illegally marketing the anti-psychotic drug Seroquel for uses not approved as safe and effective by the Food and Drug Administration.
In a company e-mail ( unsealed in civil lawsuits ) AstraZeneca "buried" — a manager's term — a 1997 study that showed Seroquel users gained 11 pounds a year, while publicizing a study that claimed users lost weight. Company e-mail messages also refer to doing a "great smoke-and-mirrors job" on unfavorable studies.
AstraZeneca denies the allegations leveled by the government in the civil case.
Under the terms of the settlement, the federal government will receive $301,907,007 from the civil settlement, and the state Medicaid programs and the District of Columbia will share up to $218,092,993 of the civil settlement. The whistleblower that filed the original lawsuit will receive more than $45 million from the federal share of the civil recovery.