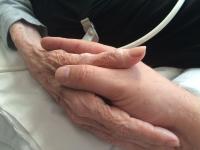 According to the government, allegedly, Docs at the Door P.C., owned by Ajibola Ayeni, and Gateway Health Systems Inc., and its owners, Ajibola Ayeni, and Joy H. Turner-Ayeni, defrauded the United States by submitting false claims to Medicare.
Allegedly, Gateway Health Systems Inc and its owners received Medicare payments for home health services purportedly rendered to homebound individuals who were not actually in need of such services. Additionally, Docs at the Door P.C. allegedly falsely certified the non-homebound individuals as in need of home-health services, and fraudulently "upcoded" home physician visits to the second highest billing level in order to increase compensation from Medicare.
Reportedly, Docs at the Door and Gateway each claimed and were paid millions of dollars for services purportedly provided to Medicare beneficiaries.  At the direction of the Ayenis, the companies created false documentation to cover up the fact they were claiming services not rendered, as well as services that were not medically necessary because the beneficiaries were not confined to the home.  The Ayenis' fraud scheme netted them millions of dollars in federal health care funds to which they were not entitled, the suit states. Also, the government contends that the Ayenis attempted to conceal certain assets from the government after learning of the investigation.
The government complaint arose from a lawsuit filed under seal in 2013 under the qui tam provisions of the False Claims Act which permits a private person to file a lawsuit on behalf of the government and to share in any recovery.