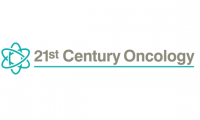 A settlement has been reached to resolve False Claims Act allegations against 21st Century Oncology Inc.
Allegedly, 21st Century Oncology Inc and certain of its subsidiaries and affiliates agreed to pay $26 million to the US government after disclosing that it had falsely attested to its providers' use of electronic health records in order to obtain financial incentives under the meaningful use program. 
Reportedly, the settlement also resolved claims that the company and its subsidiaries had violated the False Claims Act by submitting claims for services they had provided "pursuant to referrals from physicians with whom they had improper financial relationships."
"This settlement represents our office's continued commitment to ensuring compliance with important federal health care laws," said Acting U.S. Attorney Stephen Muldrow of the Middle District of Florida.  "We appreciate that 21st Century Oncology self-reported a major fraud affecting Medicare, and we are also pleased that the company has agreed to accept financial responsibility for past compliance failures."
According to the government, the settlement resolves conduct that was self-disclosed by the company regarding payments made by the government as part of the Medicare Electronic Health Records (EHR) Incentive Program.  Under the Medicare EHR Incentive Program, physicians who attest to their meaningful use of certified EHR technology may receive incentive payments and avoid downward adjustments to certain Medicare claims.  As part of its self-disclosure, 21st Century Oncology reported that it knowingly submitted, or caused the submission of, false attestations to CMS concerning employed physicians' use of EHR software.  The company further reported that, in support of the attestations, its employees falsified data regarding the company's use of EHR software, fabricated software utilization reports, and superimposed EHR vendor logos onto the reports to make them look legitimate. In addition, the settlement also resolves the government's allegations regarding violations of the physician self-referral law (commonly referred to as the "Stark Law.")  The Stark Law prohibits an entity from submitting claims to Medicare for designated health services performed pursuant to referrals from physicians with whom the entity has a financial relationship unless certain designated exceptions apply.  The government alleged that 21st Century Oncology and certain of its subsidiaries and affiliates violated the FCA by submitting, or causing the submission of, claims for services performed pursuant to referrals from physicians whose compensation did not satisfy any exception to the Stark Law.
The company reportedly entered into a five-year corporate integrity agreement to implement substantial internal compliance reforms and hire independent review organizations to review claims and arrangements annually.
The whistleblowers' share of the settlement will be $2 million.